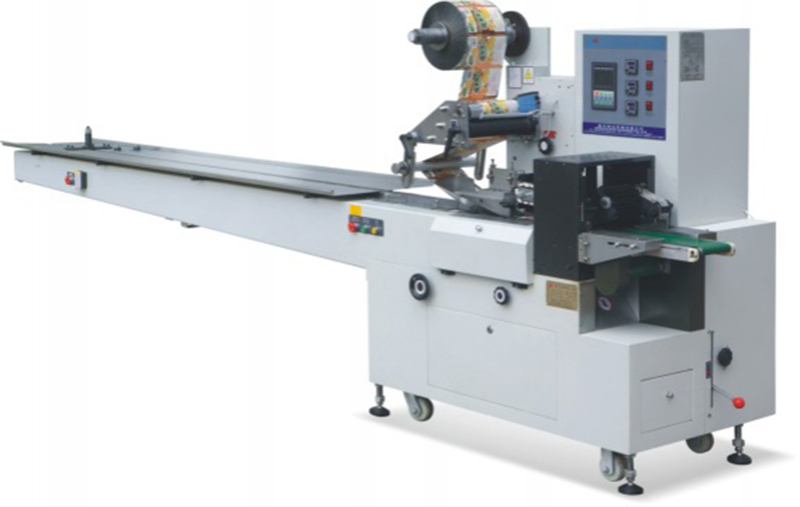 Flow Pack (HFFS) - DXD-300/420 Flow Wrapper
DXD-300 Flow Wrapper(Mask Packing Machine)
Our DXD-300 flow wrappers are packaging machines designed for multiple products such as biscuits, chocolate, ice cream, and more.
The DXD-300 flow wrapper is an economical,  multi-functional (HFFS) horizontal flow wrapper carrying out the processes of cutting and packaging. It features the advantages of a compact machine body and low cost.
The DXD-300 adopts an up-film packing method. It can package single or multiple products of various types using a variety of composite film types.
The machine adopts a PC control screen, which makes operation extremely simple. Therefore, operational training is not necessary. In addition, the adaptation of mechanical transmission presents low maintenance requirements.
The body of DXD-300 is made of carbon steel, which ensures stable high-speed operation and high productivity.
DXD-420
The structure of the DXD-420 flow wrapper is the as that of the DXD-300, but the processing film width can reach 420mm. Customers can select the angle folder according their individual needs. The maximum production speed can reach 200bags/min.

Features
Biscuit trap, which is suitable for biscuit packs.
Automatic film gusseting device can reduce the replace film time and empty machine time.
The graduation on the conveyor belt helps measure the packaging size and ensures it meets the needs of customers.
The heat-resisting wire of the heat-sealing device provides fast heating speed, which ensures good pack airtightness.
Small size machine can adapt to various plant conditions
Technical Parameters
DXD300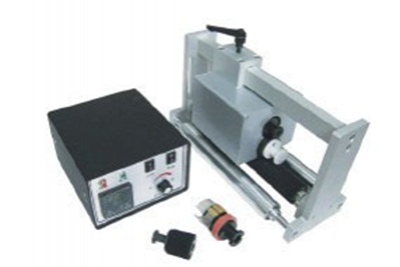 Max. Production Capacity
30-140bags/min(Single Cutter)
80-290(Double Cutter)
80-350(Three Cutter)
Shape of products
Square, rectangle, circular, ellipse and flake etc.
Packaging Range
Bag Length
170-400mm
80-300mm
Packaging Range
Width
35-100mm
Height
< 60mm
< 40mm
Max Width of Film
300mm
Max. Dia of Film
Ø350mm
Gross Power
3kw
Power Supply
220V 50Hz
Gross Weight
900kg
Overall Dimension
4300×850×1550mm
DXD420
Max Production Capacity
35-130bag/min
60-260bag/min
Packing Range
length(mm)
190-450mm
90-270mm
Width(mm)
40-140mm
40-140mm
Height(mm)
< 80mm
< 60mm
Max. Width of film
420mm
Gross power
3Kw
Power supply
220V 50Hz
Gross weight
950kg
Overall diamensions
4200*1000*1550mm
Optional devices
Date coder
Automatic biscuit trap
Angle folder
Wenzhou Ruida Machinery Co. is a trustworthy source of horizontal flow wrappers and automatic packaging equipment founded in 1989. We apply our decades of accumulated production experience to satisfy the needs of our thousands of customers in various industries. We have provided packaging equipment for companies involved in the production of food, pharmaceuticals, hardware, and so on. Our products are sold throughout 31 provinces and cities in China and exported to other countries like Korea, America, Russia, as well as regions like Southeast Asia and the Middle East.