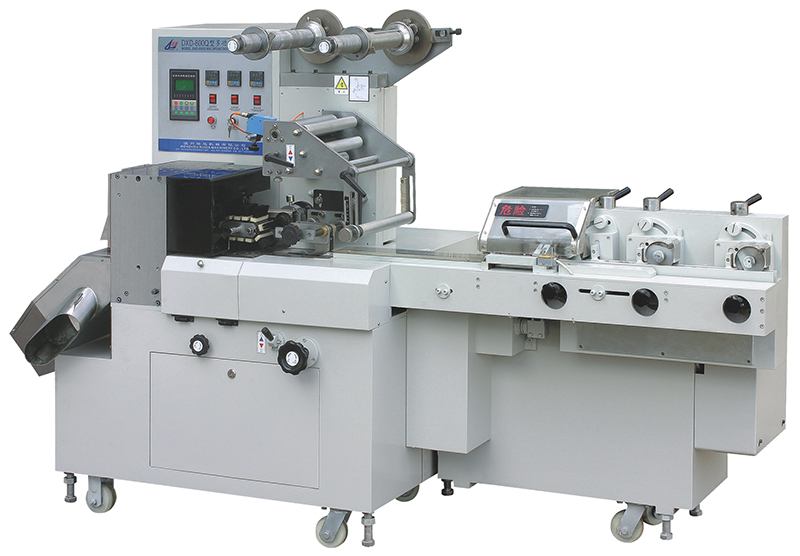 Flow Pack Flow Wrapper, HFFS Wrapper, DXD-800Q Series Wrapping Equipment
Our DXD-800Q series wrapping equipment is designed for stretch packaging for products such as toffee, instant noodles, bubble gum, nougat, haw jelly, and more.
The DXD-800Q series wrapping equipment is a kind of mufti-functional horizontal flow wrapper with the function of food cutting and packaging.
Equipped with a rotating cutting head, the DXD-800Q has the advantages of fast cutting speed and high packaging efficiency.
In addition, multiple optional configuration modules can be selected by customers according to the special requirements to improve the productivity and service life of the machine.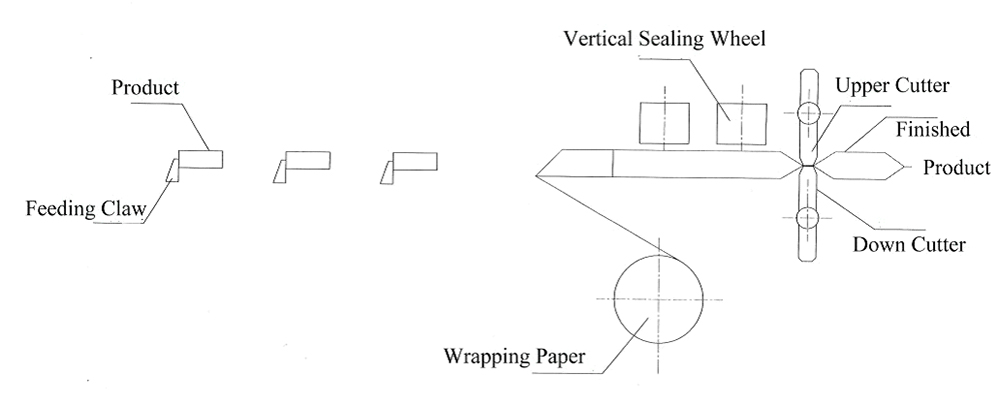 Machine body: painted or carbon steel
Touch screen: 304 stainless steel imported touch screen or domestic touch screen
Drive motor: servomotor or ordinary motor
Technical Parameters
Machine Model
DXD-800Q type
Max. Production Capacity
500 / min
Packing Shape
Rectangle, Square, Cylindrical
Packing Range
Length
20-40/40-80/80-160mm
Width
12-20 (Ф8-13) mm
Height
3-18mm
Gross Power
4 .6Kw
Power Supply
220V 50Hz
Overall Dimension
2250×900×1550mm(L×W×H)
Gross Weight
1250kg
Optional devices
Date code machine
Air pump
Hang hole cutter
Wenzhou Ruida Machinery Co. is a trustworthy source of horizontal flow wrappers and automatic packaging equipment founded in 1989. We apply our decades of accumulated production experience to satisfy the needs of our thousands of customers in various industries. We have provided packaging equipment for companies involved in the production of food, pharmaceuticals, hardware, and so on. Our products are sold throughout 31 provinces and cities in China and exported to other countries like Korea, America, Russia, as well as regions like Southeast Asia and the Middle East.