Biscuit, snack, bread flow pack wrapping line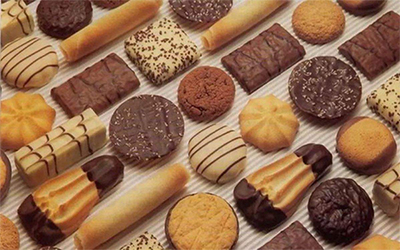 Wenzhou Ruida Machinery is a reliable source for quality packaging machinery for biscuits, snacks, and bread products. We offer horizontal wrapper equipment and automatic feeders that are perfect for this industry.
Why choose Wenzhou Ruida Machinery to package biscuits?
Our multi-functional pillow type packing machine can meet the packaging needs of both single chip biscuits and large boxes of biscuits.
We can customize pillow type packing machines that are suitable for packing delicate products. In the meantime, we provide additional devices including a biscuit trap machine and belt conveyor to optimize performance.
Customers can choose from our economical horizontal flow packaging machines or wrappers with superior performance according to the plant area, capital investment and production demands.
The matching devices offered by Ruida can not only satisfy any package requirements, but also improve the qualification rate of packaged products.
Wenzhou Ruida Machinery pillow type packaging machines can pack various types of biscuits including:
Soda cracker
Wafer biscuit
Cookie
Cakes
Sandwich biscuit
Chocolate biscuit
Wenzhou Ruida Machinery Co. is a trustworthy source of horizontal flow wrappers and automatic packaging equipment founded in 1989. We apply our decades of accumulated production experience to satisfy the needs of our thousands of customers in various industries. We have provided packaging equipment for companies involved in the production of food, pharmaceuticals, hardware, and so on. Our products are sold throughout 31 provinces and cities in China and exported to other countries like Korea, America, Russia, as well as regions like Southeast Asia and the Middle East.